Web & Mobile App Development
The hype of mobile app development

Whether it's an IOS app or an Android app, mobile app development is becoming increasingly popular and required. Every App developer in the globe must be aware of the latest developments in the application world and know how to proceed with them. Mobile app development is a fantastic method for businesses to connect with their customers, increase sales, improve brand image, and build brand loyalty in the minds of their customers. It aids businesses in achieving their objectives.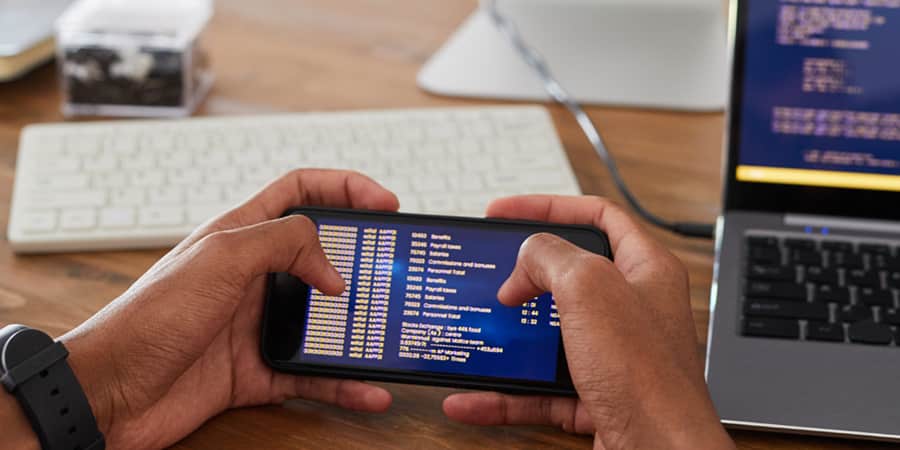 How does it work?
App development involves several stages that cannot be skipped; you will need a well-thought-out plan and strategy to meet your app development goals. Working on your app development yourself will cost you not just more money, but also more time and work. Furthermore, if you run out of money during the development process, you will have a partially constructed software with no method to get your money back.
Moreover, in order to launch an application; you will need to employ some specialists to assist you with the task, which will cost you money because no one will labour for free. Fortunately, if you successfully launch an app, you will also need to hire someone to handle the app's general maintenance. The cost will be determined by the amount of effort and time put in by the hired person. You'll need to make modifications and updates to your app on a regular basis to keep up with the latest trends. It'll occasionally have problems and malfunctions; even the best-performing apps aren't faultless, and correcting these errors will cost extra.
Save time! As it's the one thing you can't earn back.
A marketing manager can't fix a car, a mechanical engineer can't design a building; everyone has a job that only they can do based on their degree of talents and competence. Similarly, a non-developer cannot create an application without encountering numerous challenges and spending a significant amount of money. Hiring an app developer will be a wise decision since they have the necessary expertise and experience. You will not only save a lot of time and effort, but you will also pay a reasonable amount of money, depending on the complexity of your app.