Inbound Customer Services
An inbound customer services manage all inbound channels of communication that any stakeholder can utilize to contact your company. Inbound calls, emails, and chats are assigned to an available inbound call agent with the necessary skills. These can include questions, technical help requests, order processing requests, and so on.
The call center is characterized as an inbound call center solution if more than half of the calls are inbound.
Advantages of having an inbound customer services
Brand value is enhanced through a dependable customer and vendor support system. It not only boosts conversion rates, but also helps with cross-selling and upselling, and the after-sales service keeps clients loyal to your company for longer.
Handling Crucial Accounts
As 20% of clients often contribute to more than 80% of sales, your most essential clients need extra attention which can increase the profits. To serve them the best, you should use an inbound call center solution with dedicated employees.
Customer Retention
Obtaining a new customer might be 5 times more expensive than keeping a current one. Improve your bottom line by selling to your current customers, as they have a 60-80 percent chance of selling.
A 5% improvement in your retention rate has the potential to boost your profits by 25–95%, depending on your business strategy. Customers that are loyal to the firm buy more and become brand preachers, therefore they spread the great word about the organization. They are willing to pay a premium for guaranteed quality and reliability, and supplying them has lower operating expenses, therefore you must ensure that they stay with your brand and do not go to a competitor.
Investing in a good inbound call center system is the greatest approach to keep and grow your customer base.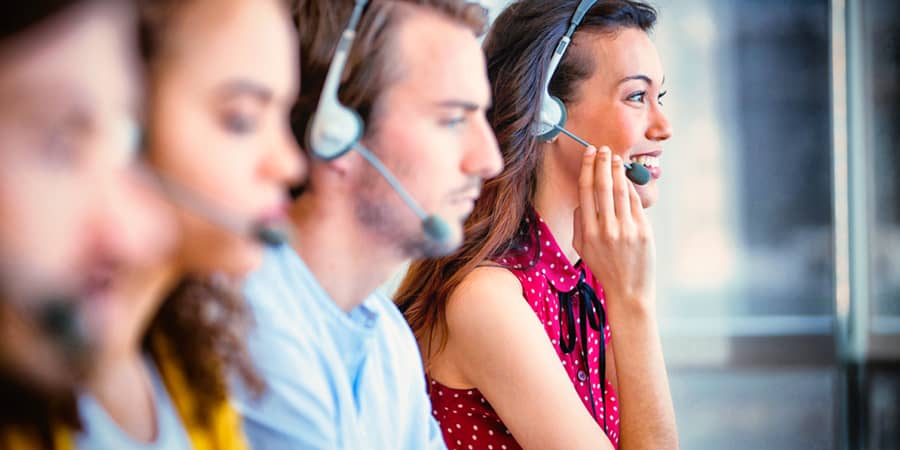 Better Customer Insight
An inbound customer services solution helps to develop a deeper understanding of the most common issues that customers face, as well as their main complaints. As a result, you'll be able to customize your value proposition accordingly. You can also add expanded features that customers seem to have an interest in, and track how customer interactions with the product are evolving in real-time.
Improved Bottom Line
Customers spend more after satisfying customer service, and they stop buying or even avoid a company after a negative customer service experience. They share both positive and negative experiences, therefore your customer service has a direct impact on your brand's reputation and long-term profitability. In short, customer service is decisive if you want to guarantee a great customer experience and maintain existing customers.
Using a Checklist to Clearly Determine the Need
Use this simple checklist prepared to understand if your company needs an inbound call center solution. To enhance sales and productivity, any of these would require professional call center support.
Bookings and Reservations
Order Processing
Inquiries
Receptionist Service
After Sales Support
Marketing Support
Multilingual Support
After-Hours Support
Global Customer Base
Billing Support
Large Volume of Job Applications
Multiple Departments
Type of Need
Take the time to decide whether you require an inbound call center solution, the features you require, and hire a specialist call center support provider. As a result, they will handle inbound calls for your company to meet it's requirements.