Our Team
A team that works together, stays together and finds greatness together.
All
Managers
Assistant Managers
Supervisors
Software Engineer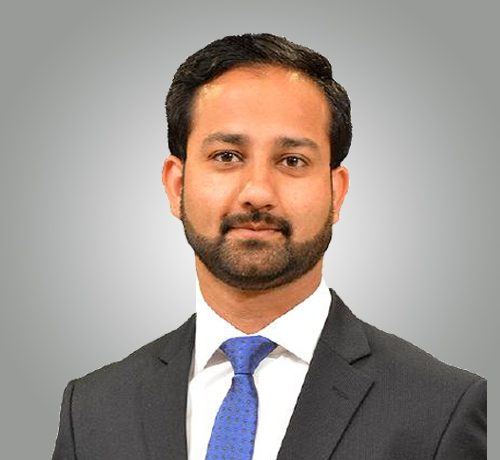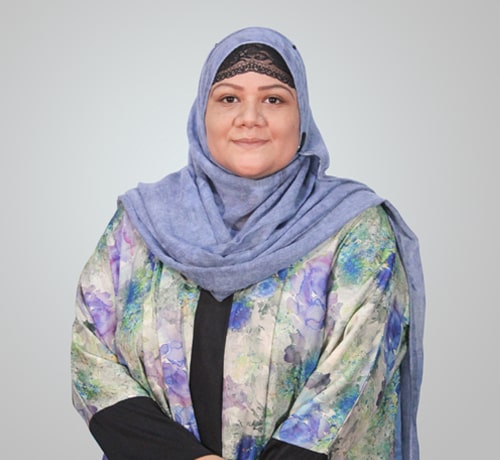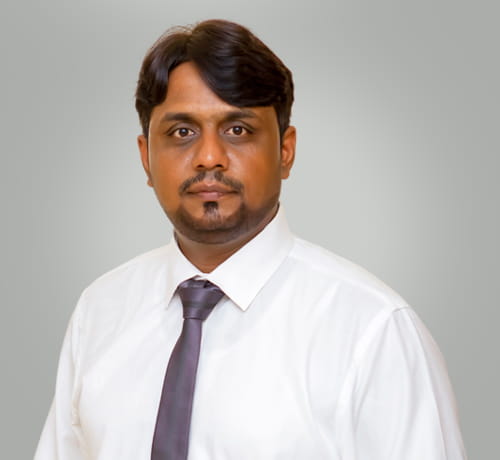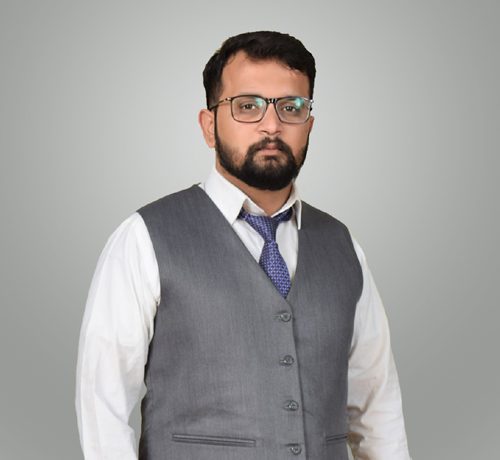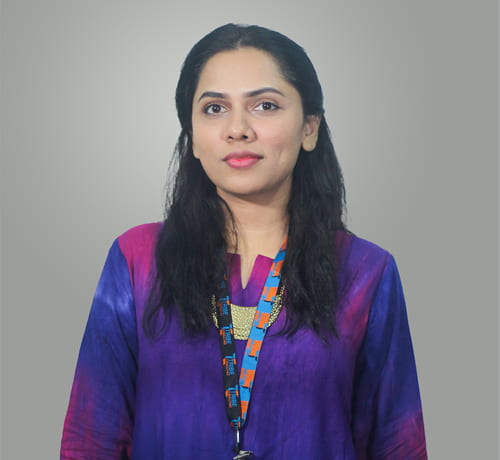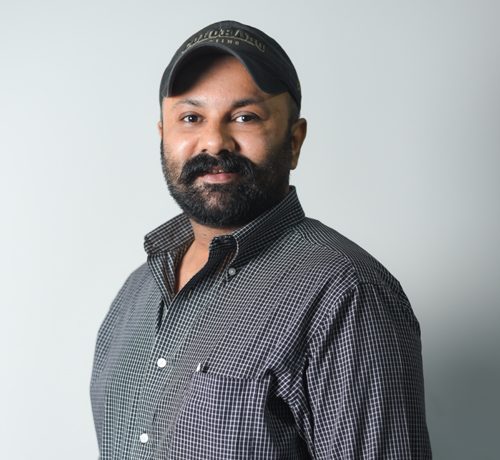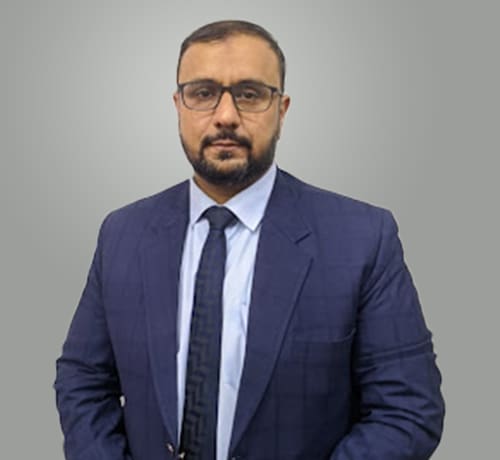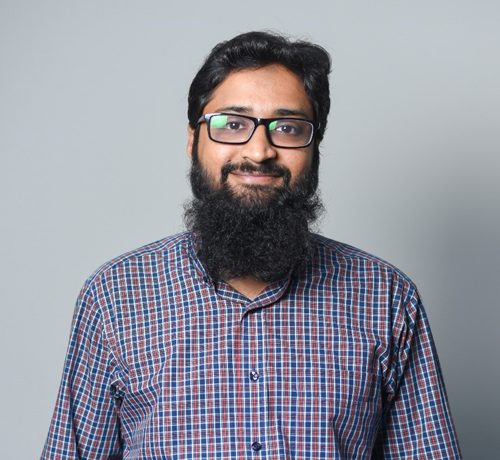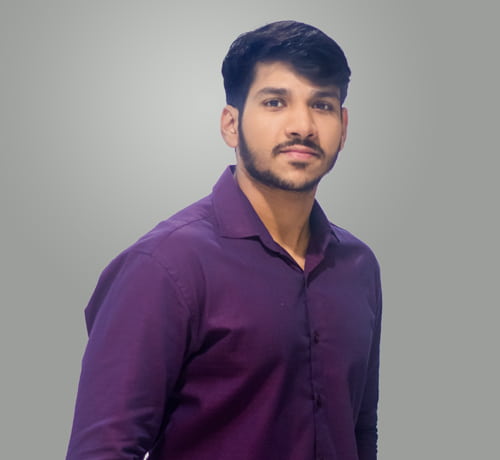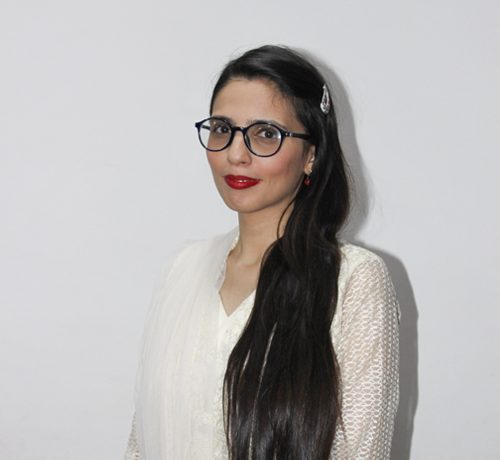 SENIOR SOFTWARE ENGINEER
Hammad Ali Naqvi
Hammad is working as a Senior Software Engineer in Tribe consulting. Completing his BS (hons) in Computer Sciences, he has a diverse experience in software architecture, development and implementation. In his previous professional experience, he remained associated with renowned industries like Healthcare & Education, Amazon, E-commerce & Social Media.
Working under stringent deadlines, especially when it comes to design, development, testing and deployment of web applications is not an easy task and Hammad is expert in all these sectors. Hammad is not only a good decision maker but also a "Team" Manager, he proves that he can make it all possible.
MANAGER CLIENT SERVICES
Dr.Asma Shaikh
We are glad to announce the promotion of 'Asma Sheikh' from 'Assistant Manager Client Services' to 'Manager Client Services'.
Asma completed her B.D.S (Bachelors of Dental Sciences) from Jinnah Med and Dental college and has 15 years of work experience.
She joined Tribe Consulting on July 15, 2015. With her strong analytical & reporting skills, vast work experience & a focused approach, she has earned this well-deserved promotion.
With her amazing skills set, she embraced this new role with the perspective of making her customers and clients happy and wishes to create more jobs in Pakistan.
Asma's hobbies are singing, writing poetry, cooking and traveling.
We have no doubt she will continue to blazingly represent Tribe Consulting as our 'Manager Client Services'. Let us all take a moment to congratulate on her new promotion and wish her all the best in the future.
Congratulations!
-Dr.Asma Shaikh
MANAGER IT
Muhammad Rizwan
Rizwan joined Tribe Consulting back in 2016 as System Administrator & Network Engineer and has contributed greatly by managing the IT Department, both in Pakistan & globally. In November, 2017, Rizwan was promoted to Asst. Manager IT based on his exemplary performance and dedication.
Rizwan designed the infrastructure of Tribe Consulting, at Bahria Town Tower. Not only that, he was the one who set up the IT infra in ISB, too. At Tribe Philippines Office, he once again showed great team spirit and helped with IT and technical support. Not to forget our new projects, The Chemist & The Cart, Rizwan once again, took absolute control of IT infra and procurement.
He has more than 20 years of work experience in Advertisement & Media Production, In FM 103 & FM 105, he was facilitating with IT, Audio Production & Social Media Management.
Rizwan is a true example of "When there is a Will, there is Way". Apart from all of the above, he goes above and beyond to assist in whichever way he could, regardless of what department and task it originally belongs to.
ASSISTANT MANAGER BACK OFFICE SUPPORT
Aaqib Rasheed
Aaqib joined the company in January 2014 as a Back-office Support Representative. Within the first six months, he was promoted as a Project Team Lead. His dedication to work and interpersonal skills made the company invest on his Training & development. Having been professionally trained over Project & business management, he was ready for the new challenges. In 2015, he was promoted as a Supervisor due to his hard work and dedication.
Tribe opened doors for him to learn new approaches and ideas that could help him initiate a positive change for both his team and the organization. Due to his exceptional performance, the Projects secured great profits. Consequently, he was promoted as Assistant Manager Back-Office Support in 2019. He believes that if one needs to succeed, he must show honesty and dedication towards his work.
ASSIST. MANAGER - EMPLOYER BRANDING & SM MKTG.
Madeeha Naseem
Madeeha has recently joined Tribe Consulting as Assistant Manager Employer Branding & Social Media. With her broad experience in Branding & social media, she has brought great value to the team. She remained associated with Telecom and BPO industry in her previous professional roles.
Madeeha has received her MBA degree in marketing. Being creative and hardworking individual, she is passionate to grow in the field of marketing. She is quick to grasp new ideas and concepts & to develop innovative and creative solutions to diverse problems. Even under significant pressure she possesses a strong ability to perform and deliver the high standards of positive results.
ASSISTANT MANAGER QUALITY ASSURANCE
Saqib Ilyas
Living his early life and completing educational degrees in the United States of America, Saqib came back to Pakistan to start his journey 7 years ago in the BPO industry. His foreign education & exposure helped him make his way up the corporate ladder from being a Trainer to the head of the Quality Assurance Unit. He found his way to success and became a Project Manager benefiting the company with his extraordinary management skills. Clients love him because of his great communication & relationship building skills and due to his innovative approach, that proves to be profitable always.
With a major initiative opportunity given to him by the management resulting in gaining valuable hands-on experience and being promoted to lead in Business Operations and Development; presented him with the confidence today to work towards making the company grow in terms of employment generation. He never quits dreaming BIG and believes "Don't be satisfied with stories, how things have gone with others. Unfold your own myth".
ASSISTANT MANAGER REPORTING & ANALYSIS
Muhammad Wajahat Saeed
It makes me happy to share another promotion email with you; we are glad to announce the promotion of 'Muhammad Wajahat Saeed' as 'Assistant Manager Reporting & Analysis' in the MIS Department.
Wajahat completed his Masters in Business Administration and has 17 years of work experience. He joined Tribe Consulting on November 24th, 2020. With his strong analytical & reporting skills, vast work experience & a focused approach, he has earned this well-deserved promotion.
Wajahat's hobbies are cooking & baking.
We are positive that this new role is going to be a brand new journey to success for him; please join me in wishing Muhammad Wajahat all this best.
ASSISTANT MANAGER WORKFORCE
Faizan uddin
Faizan is In-charge of the Fleet & Workforce Management Team. He started his journey in 2015 with Tribe. His professional expertise in WFM has proved to be of great help in achieving Operational KPIs & business success. He bears excellent analytical skills based on which it always becomes easy to run financials, Cost & benefit of the Projects. Faizan is a go-to-person when it comes to stats, analysis, workforce scheduling and problem-solving. He is passionate and loyal towards his work which makes him standout from the crowd
ASSISTANT MANAGER ICS/HCS & OB DENTAL
Rohit Haridas
It makes me happy to announce the promotion of Rohit Haridas from Supervisor Inbound to Assistant Manager. He will be looking after ICS/HCS & OB Dental.

Rohit joined Tribe Consulting on March 7th, 2017 as a Customer Service Executive; he was promoted as 'Supervisor Inbound' on September 18th, 2019. He is a graduate in Commerce; he loves to read and work out.

Rohit has been undoubtedly an asset to the Organization; he has proven himself with his hard work, dedication & determination as 'Supervisor Inbound'; with a combination of Soft Skills & Team Management Skills that Rohit is known for, we feel he will be able to contribute even more to the Tribe Consulting.

Please join me in congratulating Rohit Haridas on his promotion & the birth of his baby girl who was born last week.
-Rohit Haridas
SUPERVISOR BACK OFFICE SUPPORT
Hina Moid Khan
Hina joined Tribe Consulting back in 2018 as Customer Services Representative and in no time got promoted to the position of Supervisor Operations. Currently, she is managing a team of 50+ People. She can not express in words how Tribe changed her career objectives by providing her with a work environment. It's her dedication & commitment to work and eagerness to accept challenges that made it possible for her to become a successful professional. She thinks the statement best fits Tribe – "Find a job you enjoy doing, and you will never have to work a day in your life."
Get in Touch
Have any questions or feedback for us? We'd love to hear from you!
Contact
Get in Touch
Our industry consultants help address your most challenging issues by providing strategic, financial, operational, human capital, and IT services.
Floor 10 & 11, Bahria Town Tower
Tariq Road
Shahrah-e-Quaideen
Karachi, Pakistan.
For Info & General Inquiry
For Recruitment Information