Our Team
A team that works together, stays together and finds greatness together.
All
Senior Managers
Managers
Assistant Managers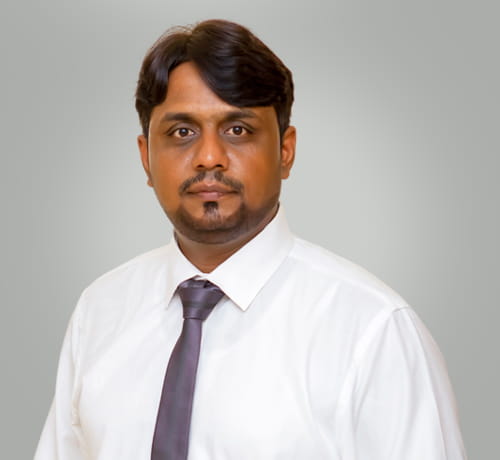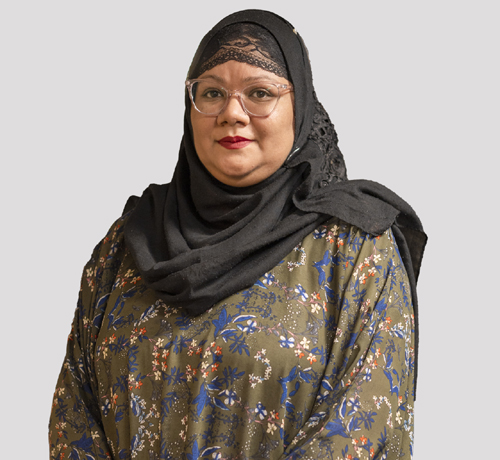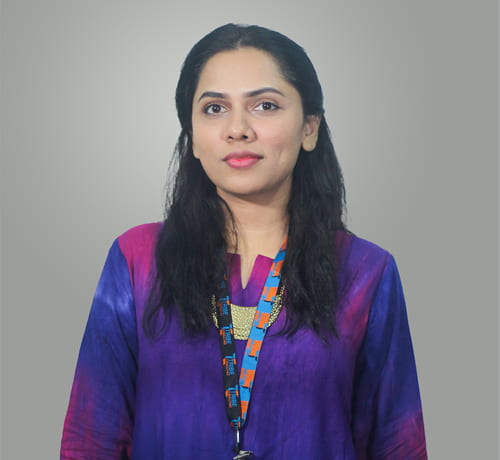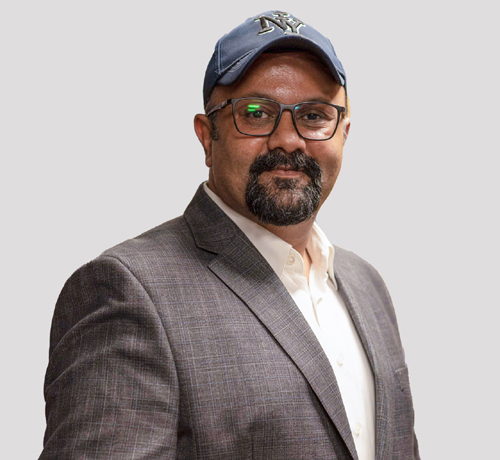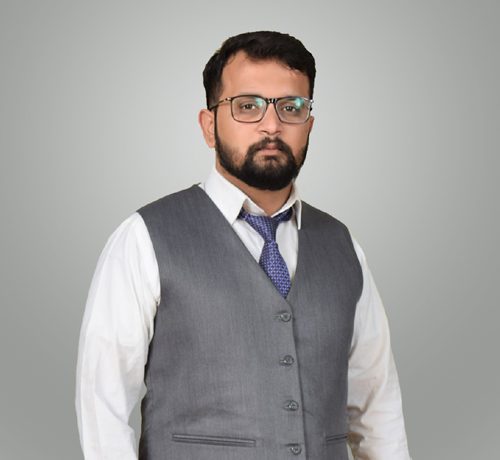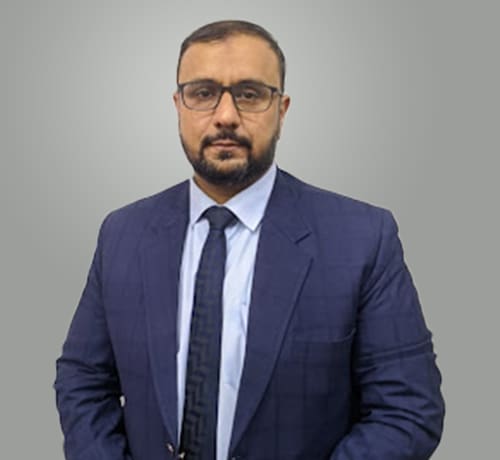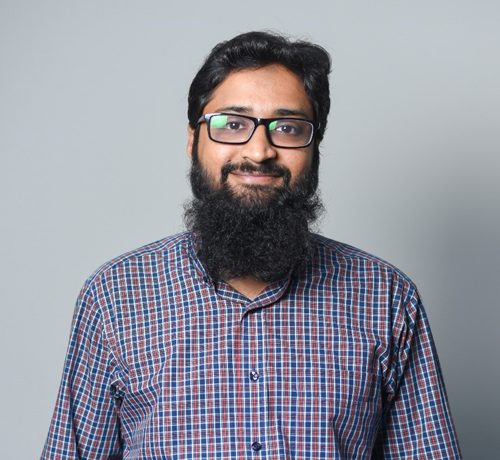 SENIOR MANAGER IT SUPPORT
Muhammad Rizwan
Since joining our Tribe on that fateful day of May 19, 2016, as Admin IT support, Muhammad Rizwan Malik has been an invaluable asset to our organization. His journey with us has been awe-inspiring, marked by continuous growth, unmatched dedication, and unwavering passion.
Rizwan's exceptional talent and relentless pursuit of excellence have propelled him within our ranks. On November 30, 2017, he was rewarded for outstanding contributions when promoted to Assistant Manager. Then, on July 10, 2021, he again ascended to new heights as he assumed the role of Manager.
Throughout his tenure, Rizwan has embodied the true spirit of a leader. His innate ability to tackle challenges head-on and his unwavering commitment to success has made him a shining beacon within our team. His remarkable can-do attitude showcases his ability to perform his duties without constant guidance.
Beyond his role in IT support, Rizwan has played a pivotal role in shaping the success of our organization as a whole. His instrumental contributions in setting up state-of-the-art technical infrastructure across our offices in Karachi, Lahore, and Islamabad have been remarkable. We owe much of our operational efficiency to his tireless efforts.
Moreover, Rizwan's commitment extends far beyond the realm of IT support. He has been an exceptional support system for all departments within our company, lending his expertise to establish and operate various startups initiated by Tribe Consulting successfully. His versatility and unwavering support have proven invaluable, and his impact has been felt throughout our entire organization.
MANAGER CLIENT SERVICES
Dr.Asma Shaikh
We are glad to announce the promotion of 'Asma Sheikh' from 'Assistant Manager Client Services' to 'Manager Client Services'.
Asma completed her B.D.S (Bachelors of Dental Sciences) from Jinnah Med and Dental college and has 15 years of work experience.
She joined Tribe Consulting on July 15, 2015. With her strong analytical & reporting skills, vast work experience & a focused approach, she has earned this well-deserved promotion.
With her amazing skills set, she embraced this new role with the perspective of making her customers and clients happy and wishes to create more jobs in Pakistan.
Asma's hobbies are singing, writing poetry, cooking and traveling.
We have no doubt she will continue to blazingly represent Tribe Consulting as our 'Manager Client Services'. Let us all take a moment to congratulate on her new promotion and wish her all the best in the future.
Congratulations!
-Dr.Asma Shaikh
MANAGER - EMPLOYER BRANDING & SM MKTG.
Madeeha Naseem
We are pleased to announce Madeeha Naseem's promotion to "Manager Employer Branding" from "Assistant Manager Employer Branding."
She has a long list of accomplishments and successes to her credit, all of which have contributed to her present advancement. Madeeha has an MBA in marketing and a bachelor's degree in marketing from Bahria University, as well as 8 years of professional experience, which she will apply to her new role as "Manager Employer Branding."
She is a hard worker who inspires her team to do their best for Tribe Consulting by using a constructive teaching style.
Let us all congratulate Madeeha on her great achievement.
MANAGER CLIENT SERVICES
Saqib Ilyas
Living his early life and completing educational degrees in the United States of America, Saqib came back to Pakistan to start his journey 7 years ago in the BPO industry. His foreign education & exposure helped him make his way up the corporate ladder from being a Trainer to the head of the Quality Assurance Unit. He found his way to success and became a Project Manager benefiting the company with his extraordinary management skills. Clients love him because of his great communication & relationship building skills and due to his innovative approach, that proves to be profitable always.
With a major initiative opportunity given to him by the management resulting in gaining valuable hands-on experience and being promoted to lead in Business Operations and Development; presented him with the confidence today to work towards making the company grow in terms of employment generation. He never quits dreaming BIG and believes "Don't be satisfied with stories, how things have gone with others. Unfold your own myth".
ASSISTANT MANAGER BACK OFFICE SUPPORT
Aaqib Rasheed
Aaqib joined the company in January 2014 as a Back-office Support Representative. Within the first six months, he was promoted as a Project Team Lead. His dedication to work and interpersonal skills made the company invest on his Training & development. Having been professionally trained over Project & business management, he was ready for the new challenges. In 2015, he was promoted as a Supervisor due to his hard work and dedication.
Tribe opened doors for him to learn new approaches and ideas that could help him initiate a positive change for both his team and the organization. Due to his exceptional performance, the Projects secured great profits. Consequently, he was promoted as Assistant Manager Back-Office Support in 2019. He believes that if one needs to succeed, he must show honesty and dedication towards his work.
ASSISTANT MANAGER REPORTING & ANALYSIS
Muhammad Wajahat Saeed
It makes me happy to share another promotion email with you; we are glad to announce the promotion of 'Muhammad Wajahat Saeed' as 'Assistant Manager Reporting & Analysis' in the MIS Department.
Wajahat completed his Masters in Business Administration and has 17 years of work experience. He joined Tribe Consulting on November 24th, 2020. With his strong analytical & reporting skills, vast work experience & a focused approach, he has earned this well-deserved promotion.
Wajahat's hobbies are cooking & baking.
We are positive that this new role is going to be a brand new journey to success for him; please join me in wishing Muhammad Wajahat all this best.
ASSISTANT MANAGER WORKFORCE
Faizan uddin
Faizan is In-charge of the Fleet & Workforce Management Team. He started his journey in 2015 with Tribe. His professional expertise in WFM has proved to be of great help in achieving Operational KPIs & business success. He bears excellent analytical skills based on which it always becomes easy to run financials, Cost & benefit of the Projects. Faizan is a go-to-person when it comes to stats, analysis, workforce scheduling and problem-solving. He is passionate and loyal towards his work which makes him standout from the crowd
Get in Touch
Have any questions or feedback for us? We'd love to hear from you!
Contact
Get in Touch
Our industry consultants help address your most challenging issues by providing strategic, financial, operational, human capital, and IT services.
Floor 10 & 11, Bahria Town Tower
Tariq Road
Shahrah-e-Quaideen
Karachi, Pakistan.
For Info & General Inquiry
For Recruitment Information