All
Managers
Assistant Managers
Supervisors
Software Engineer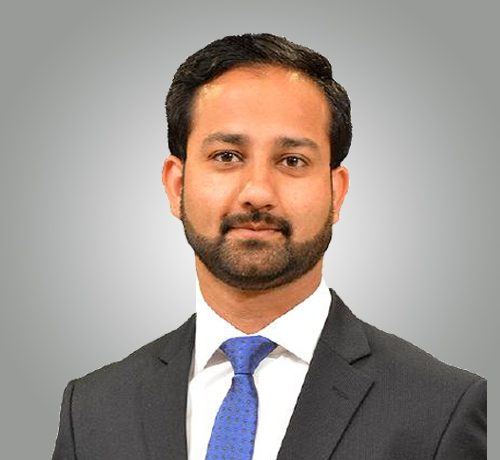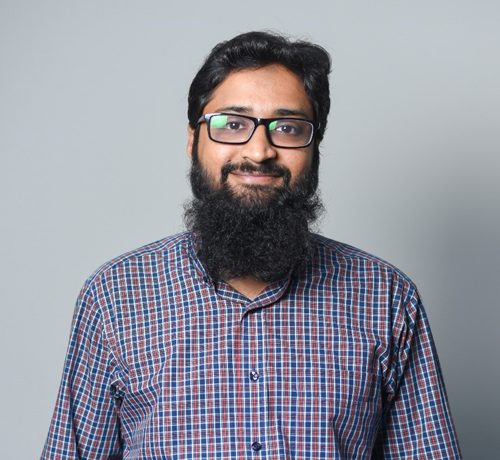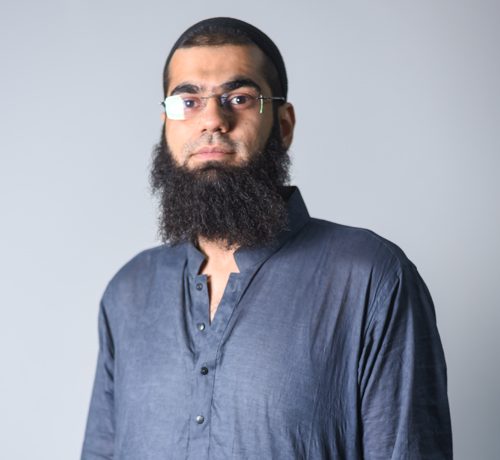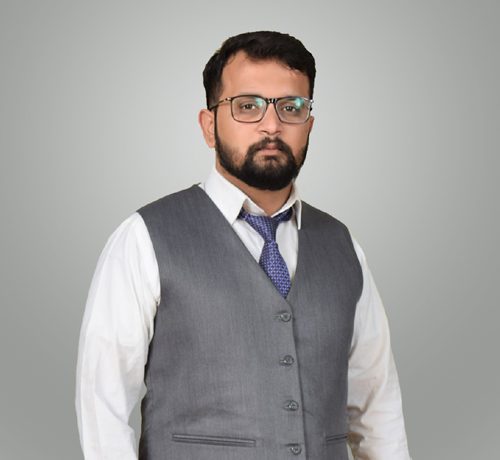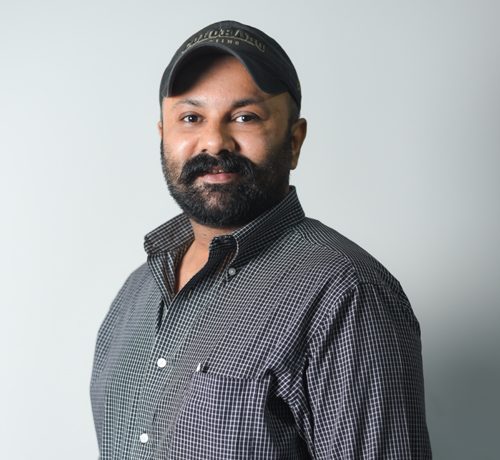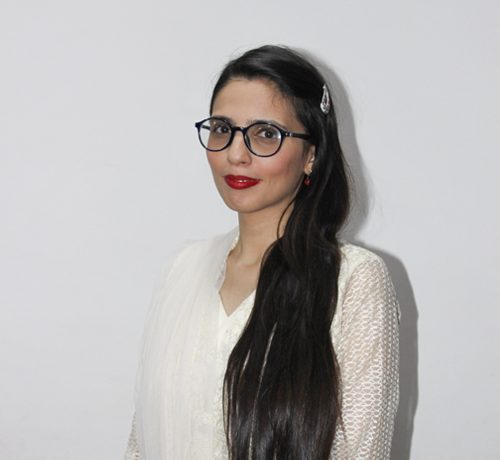 SENIOR SOFTWARE ENGINEER
Hammad Ali Naqvi
Hammad is working as a Senior Software Engineer in Tribe consulting. Completing his BS (hons) in Computer Sciences, he has a diverse experience in software architecture, development and implementation. In his previous professional experience, he remained associated with renowned industries like Healthcare & Education, Amazon, E-commerce & Social Media.
Working under stringent deadlines, especially when it comes to design, development, testing and deployment of web applications is not an easy task and Hammad is expert in all these sectors. Hammad is not only a good decision maker but also a "Team" Manager, he proves that he can make it all possible.
MANAGER INBOUND OPERATIONS
Jonathan Parker
Jonathan joined Tribe Family back in January 2014 as Customer Support Executive and since then he never looked back. He kept working with a mindset to "achieve" and got his first promotion as Team Lead in May 2014. In the past 2 years, he got back to back promotions as Lead Supervisor and then Assistant Manager operations.
Jonathan proved himself that he is one of the most competent resources. He always delivered and exceeded company's expectations. Hence, today he is working as the Manager Operations.
ASSISTANT MANAGER WORKFORCE
Faizan uddin
Faizan is In-charge of the Fleet & Workforce Management Team. He started his journey in 2015 with Tribe. His professional expertise in WFM has proved to be of great help in achieving Operational KPIs & business success. He bears excellent analytical skills based on which it always becomes easy to run financials, Cost & benefit of the Projects. Faizan is a go-to-person when it comes to stats, analysis, workforce scheduling and problem-solving. He is passionate and loyal towards his work which makes him standout from the crowd
ASSISTANT HR MANAGER
Muhammad Asif Riaz
Muhammad Asif Riaz joined Tribe Consulting in 2019 as Assistant Manager HR. He completed his MBA in HRM and has over 10 years of professional experience in Human Resource & Recruitment in the Media, Textile and IT Sectors.
He holds the charge of the most challenging and key position and is currently managing a dynamic & talented HR & Recruitment Team catering the HR needs for all the office locations of Tribe. He has profound knowledge of HR policies, employee relations and recruitment practices. His always-ready attitude to accept new challenges and ability to work under great pressure is the reason behind the rapid growth of Tribe Consulting. The Success of his Team can be easily gauged by seeing the talented, happy & satisfied Employees of Tribe.
ASSISTANT MANAGER BUSINESS OPERATIONS & PLANNING
Fahad Zaveri
Fahad joined Tribe Consulting in May 2017 as a Customer Support Executive and soon was promoted to the position of Operations and Business Analyst. It was his dedication & work ethics due to which the team started showing great profits & results. He is currently working as Assistant Manager Business Operations and Planning; and under his dynamic leadership, the Business performance is all records.
What he really loves about working in Tribe is that he has never been micro-managed by his seniors and he has always been considered the most reliable amongst other project managers. He has earned the trust of management and bears excellent decision-making capabilities. He believes in self-accountability and that is what ensures the guaranteed results and growth.
ASSISTANT MANAGER CLIENT SERVICES
Dr.Asma Shaikh
Creative and solution driven individual who is both dependable and passionate. She has been leading a diverse team of coordinators, developers, document processors and designers to provide customers a complete customized solution completed in a timely fashion since 2015. She is responsible for monitoring progress and continuous training and growth of both the team and business for Client's.
-Dr.Asma Shaikh
ASSIST. MANAGER - EMPLOYER BRANDING & SM MKTG.
Madeeha Naseem
Madeeha has recently joined Tribe Consulting as Assistant Manager Employer Branding & Social Media. With her broad experience in Branding & social media, she has brought great value to the team. She remained associated with Telecom and BPO industry in her previous professional roles.
Madeeha has received her MBA degree in marketing. Being creative and hardworking individual, she is passionate to grow in the field of marketing. She is quick to grasp new ideas and concepts & to develop innovative and creative solutions to diverse problems. Even under significant pressure she possesses a strong ability to perform and deliver the high standards of positive results.
ASSISTANT MANAGER BACK OFFICE SUPPORT
Aaqib Rasheed
Aaqib joined the company in January 2014 as a Back-office Support Representative. Within the first six months, he was promoted as a Project Team Lead. His dedication to work and interpersonal skills made the company invest on his Training & development. Having been professionally trained over Project & business management, he was ready for the new challenges. In 2015, he was promoted as a Supervisor due to his hard work and dedication.
Tribe opened doors for him to learn new approaches and ideas that could help him initiate a positive change for both his team and the organization. Due to his exceptional performance, the Projects secured great profits. Consequently, he was promoted as Assistant Manager Back-Office Support in 2019. He believes that if one needs to succeed, he must show honesty and dedication towards his work.
ASSISTANT MANAGER QUALITY ASSURANCE
Saqib Ilyas
Living his early life and completing educational degrees in the United States of America, Saqib came back to Pakistan to start his journey 7 years ago in the BPO industry. His foreign education & exposure helped him make his way up the corporate ladder from being a Trainer to the head of the Quality Assurance Unit. He found his way to success and became a Project Manager benefiting the company with his extraordinary management skills. Clients love him because of his great communication & relationship building skills and due to his innovative approach, that proves to be profitable always.
With a major initiative opportunity given to him by the management resulting in gaining valuable hands-on experience and being promoted to lead in Business Operations and Development; presented him with the confidence today to work towards making the company grow in terms of employment generation. He never quits dreaming BIG and believes "Don't be satisfied with stories, how things have gone with others. Unfold your own myth".
SUPERVISOR BACK OFFICE SUPPORT
Hina Moid Khan
Hina joined Tribe Consulting back in 2018 as Customer Services Representative and in no time got promoted to the position of Supervisor Operations. Currently, she is managing a team of 50+ People. She can not express in words how Tribe changed her career objectives by providing her with a work environment. It's her dedication & commitment to work and eagerness to accept challenges that made it possible for her to become a successful professional. She thinks the statement best fits Tribe – "Find a job you enjoy doing, and you will never have to work a day in your life."
Get in Touch
Have any questions or feedback for us? We'd love to hear from you!
Contact
Get in Touch
Our industry consultants help address your most challenging issues by providing strategic, financial, operational, human capital, and IT services.
Floor 10 & 11, Bahria Town Tower
Tariq Road
Shahrah-e-Quaideen
Karachi, Pakistan.
For Info & General Inquiry
For Recruitment Information